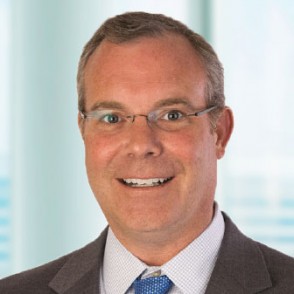 Todd D. Ogden
Todd is trial counsel for numerous mass tort defendants in Texas, Oklahoma, and Illinois, and has been for more than 20 years.
Todd has represented product, distributor, employer, equipment, and premises defendants in cases involving injuries, deaths, and property damage alleged to have resulted from exposures to asbestos, benzene, silica, talc, and other substances.
Todd serves as counsel for numerous property owners, contractors, and sub-contractors who need construction guidance or are involved in construction disputes. He regularly handles contract preparation and negotiation, payment disputes of all types, lien disputes, and litigation of disputes involving alleged construction and design defects.
Todd has defended hundreds of traditional personal injury lawsuits, with a concentration in those involving alleged premises and dram shop liability.
Construction Law and Litigation
Personal Injury Litigation
Dram Shop Litigation
"Asbestos Litigation in the 21st Century," ALI-ABA, New Orleans, LA
Oklahoma Bar Association
Texas Bar Association
Dallas Bar Association
Phi Delta Phi
Southern Methodist University (J.D. )

Northwestern University (B.A. in Economics)

U.S. District Court for the Southern District of Illinois
U.S. District Court for the Western District of Oklahoma
U.S. District Court for the Northern, Southern, Eastern, and Western Districts of Texas
U.S. Court of Appeals for the Fifth Circuit